oT-Sim
Actual Luminance Driving Environment Simulation
Highly precise simulation tool integrating road traffic, environment parameters and lighting functions
Summary
oT-Sim simulates road traffic scenes for the purpose of virtual testing of advanced automotive functions like autonomous driving and innovative lighting functions. Environment parameters, especially luminance and colors values are pre-validated through use of oT-Record and its output.
Specialized functions, related to road traffic at both micro and macro scales, automotive lighting are available in line with the most advanced developments undertaken by truck, car and component makers.
oT-Sim may be put in a real-time interactive loop either including HALDiS® for high and accurate luminance display or any HILS setup.
For details about features and performance, please contact us.
Application case #1
Input data for testing related to automotive camera
Key features of validated environment parameters, real road models, comprehensive road traffic scenarios
Validation of cameras acting as sensors together with related algorithms require actual road tests. But such real world tests show difficulties about safety, unforeseeable weather conditions, non recurrence of same brightness conditions. Therefore, simulation becomes a needed tool towards development and validation of autonomous driving.
Accuracy of luminance and color values, of road modelling and traffic behavior, count among the keys to provide fruitful tests. oT-Sim integrates all those 3 features at a notably high level.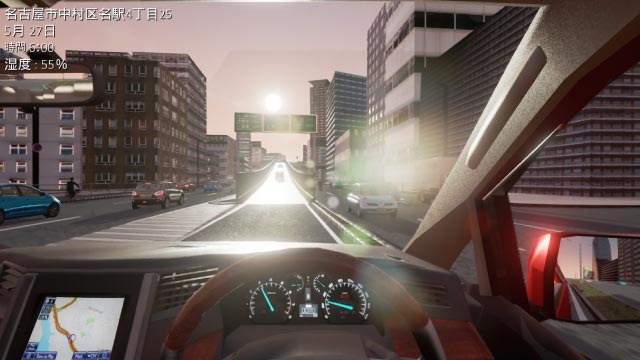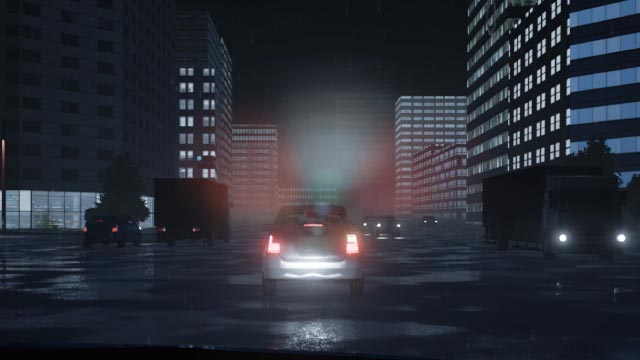 Application case #2
Testing of automotive innovative lighting
Display of several hundreds of pilotable sources
oT-Sim integrates functions aimed at testing innovative lighting like AHS or ADB. Real time simulation even when several hundreds of sources are controlled is possible together with link to external hardware systems like HILS.
Shortening of development schedule and cut of prototype setup are among benefits arising from the use of oT-Sim.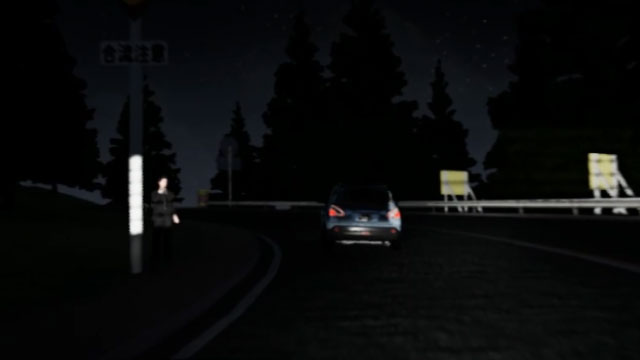 Application case #3
Testing of HMI
Tests related to intermediate level autonomous driving
oT-Sim when coupled with a driving interface setup, handle and pedals, allows manual driving tests. Return to human drive from semi-autonomous or efficiency of HMI are among the scenarios which may be tested. Public initiation or training stands also within the range of use of oT-Sim.