Products
OCTEC is devoted to reproduce indoor environment prevailing outdoor, especially when light (brightness, luminance), natural or artificial, is concerned.
OCTEC proposes a full set of hardware and software products enabling to reach this purpose.
HALDiS® is a full system to display indoor the brightness (luminance and colors) of outdoor scenes at scale 1 :1 ; i.e. with same luminance and color values compared to those which may be directly measured on-site.
o-T-Record is a system enabling to record high level HDR video data including calibrated luminance data; it also allows analysis of luminance and color HDR data.
o-T-Sim is a software product to enable HDR simulation of road traffic scenarios for the purpose of virtual tests related to ADAS or autonomous driving. Luminance data at scale 1:1 is available as an output. Tests of innovative lighting functions become also easy to realize with this product.
The combined use of these 3 products allows efficient and significant indoor testing required by industries dealing with exterior light environment, like automotive industry.
For details of each product please see the corresponding page.
→ To HALDiS® product page.
→ To o-T-Record product page.
→ To o-T-Sim product page.
→ To Engineering page.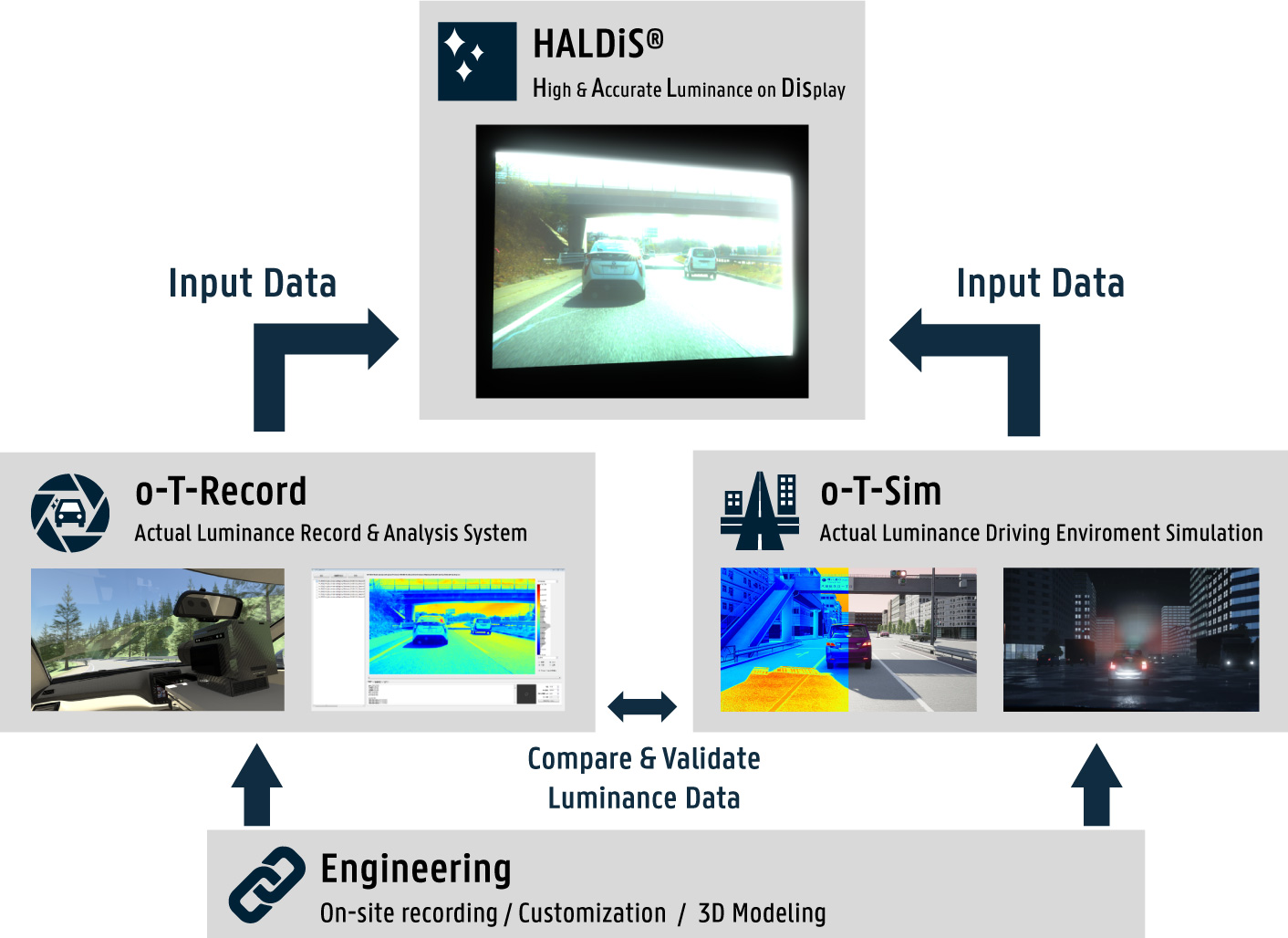 Provide indoors accurate dynamic photometric environment prevailing outdoors